WEB APPLICATION DEVELOPMENT
Harness the potential of new technologies with web solutions that will always allow you to stay ahead of the competition. We offer the creation of professional, secure and fast web applications that are personalized to the needs of your business.

OFFERS
Examples of web applications we can create to suit your needs.
E-commerce


Complete e-commerce solution suite that includes product database, product search, order processing and online payment system.

Real Estate sales management


Applications with a real estate database for sale with a personalized solution that is tailored to your business needs. Possible integration with other real estate management systems.

Business automation


Modern businesses are increasingly turning to business automation, which leads to increased efficiency and reduced costs. A large part of the service components of the work can be automated through web applications.

Educational applications


Development of e-learning support applications.
CMS systems


For more demanding web solutions, existing CMS systems are not flexible enough. In this case, we are ready to create a custom CMS system or to change existing solutions to fit your needs.

Analytics


Integration of existing (Google Analytics) web traffic monitoring services or tailor-made custom systems to meet your business needs.

Applications with mapping services


Development of applications that integrate mapping and geolocation services (Google Maps, Bing Maps).

CRM applications


Web applications that facilitate business processes. The services CRM covers are customer data collection, customer interaction automation, sales, marketing and customer support.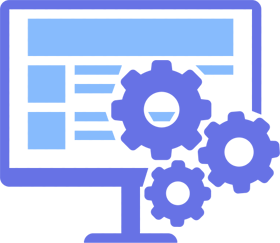 WHY WEB APPLICATIONS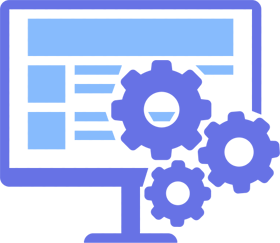 Web applications, unlike desktop applications, have many advantages:
They are compatible on all platforms, from smartphones to computers
No installation or program updates are required
They are easy to find via internet search engines
They are easy to share with users
The downsides of web applications (compatibility issues between different platforms) have disappeared with the advent of new web technologies, and there is less and less reason to design a desktop solution.
Our web application development is based on new open source technologies. Using technologies that have become the standard in web development, we make it easy to maintain and upgrade applications.
SERVER
Linux
Nginx
Git
DATABASES
MySQL
PostgreSQL
WEB

Javascript

PHP7

HTML5

CSS3
PLATFORMS

Laravel

Symfony

React

Vue.js

Wordpress

Drupal

Directus