WEB DEVELOPMENT
In todays world the first contact with the majority of potential clients happens over the internet. Creating a new website with the right digital marketing strategy will lead to improvements in all parts of your business.
Contact us and find out how we can help with the development of a professional and modern web site.

increase the number of clients
increase business competitiveness
WHAT WEB ROCKET STUDIO CAN OFFER YOU
PERSONALIZED DESIGN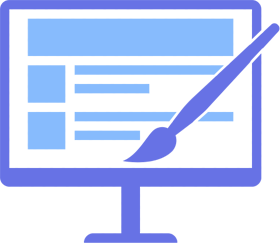 Personalized design has the advantage of being recognizable and creating your own brand. Customers will more easily recognize the brand and distinguish your website from the competition. A good design will adapt to the needs of your business and make it easier for customers to find the product or service you offer. The process of creating a personalized design involves the study of your company goals and what the competition offers, which allows us to showcase the benefits of your product or service in a visually compelling way.
Website structure
Navigation
Logo design
Typography
Photos
Videos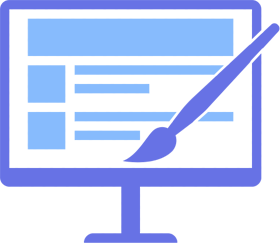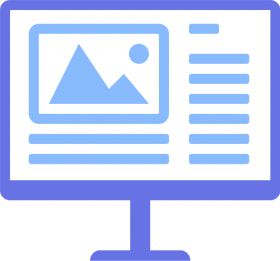 LANDING PAGE DESIGN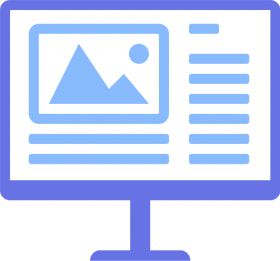 A landing page is the first page a visitor will come to after clicking a link to visit your site, and it does not necessarily have to be the main homepage. The landing page is used to get potential customers acquainted with the product or service you offer. A well-structured landing page with attractive design in most cases makes the difference between a new buyer and a lost opportunity.
When building a landing page, we use a variety of methods to maximize the conversion of leads to active clients:
The focus of the text is on the offer the company has to offer
Attractive personalized design that will capture the client's attention
A thoughtful structure of text and graphics that gradually introduces the client to the offer
E-COMMERCE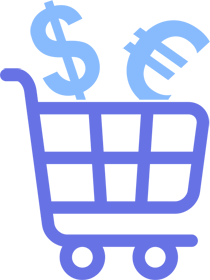 Web solutions that serve as online stores are demanding projects that are made of multiple elements:
Product database
Product search
Order processing
Online payment system
Web Rocket Studio uses the WooCommerce platform, and the internet payment gateway PayPal. The combination of these services offers you a fast and reliable solution for online commerce.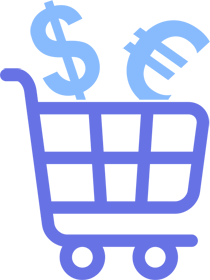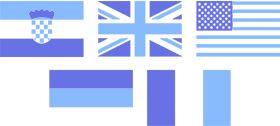 MULTILINGUAL WEBSITES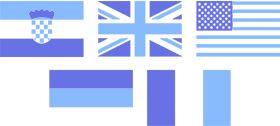 If you plan to offer your services to foreign clients, we recommend that you opt for a package that includes multilingual websites. When creating multilingual web solutions, we pay close attention to the technical aspect of the translation to improve the SEO structure of the website. You can write the translation of the text yourself or give us the job of translating.
Translation services:
Croatian
English
Italian
German
We also offer translation to other languages through outsourcing services.
WE CARE ABOUT DETAILS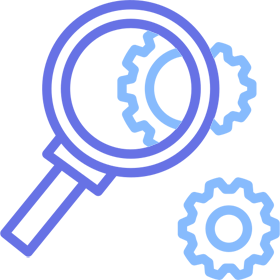 We take care of every detail of designing and maintaining your website. Each of our web solutions includes a complete suite of related services.
Page sign-in to Google Analytics and Google Webmaster traffic monitoring and SEO platforms
Contact form via email
Compliance with GDPR
User support
Support with sign-in on Google My Business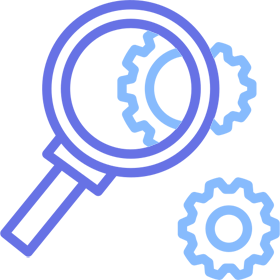 ADVANTAGES OF WEB ROCKET STUDIO WEBSITES
SPEED
Web page load speed is one of our top priorities when creating one. There are two main reasons why every modern web solution needs to be loaded quickly:
1. Improving user experience
Website speed affects the percentage of users who give up while waiting for the site to load. A study that google conducted in 2018. shows that 53% of visitors give up if the loading of the website takes 3 seconds or longer.
2. SEO
In recent years, search engines (especially Google) have begun to use loading speed as one of the major ranking factors. In July 2018 Google has updated the ranking algorithm and started using speed as one of the main factors in webpage ranking.
Strategies that we use to optimize the website for speed:
Optimization of HTML, Javascript and CSS code


In order to show content to the visitor as soon as possible, we optimize and reduce the amount of code we pass on to our users. We use the "code minification" technique on all the documents that make up the website.

Cloud servers


All of our servers are hosted in the cloud. With the help of the cloud services company Digital Ocean we offer great speed to all our clients.

Gzip compression


Our servers use Gzip compression, which can reduce the amount of data for text files by up to 85%.

CDN services (Cloudflare)


We use Cloudflare CDN services to speed up web site loading. One of the main advantages of a CDN service is the rapid loading of data irrespective of the geographical location of the visitor.

Optimization of graphics and video


One of the main culprits of slow websites is non-optimized content. Before posting content to a website, we optimize the amount of content data without the visitor noticing a loss of quality.

Using cache memory


To speed up web site loading and reduce server workload, we use a server side caching system for all static content.
RESPONSIVE DESIGN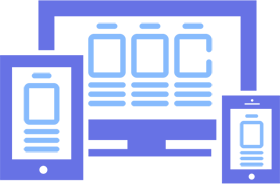 The percentage of internet content consumed by cell phones or tablets is increasing year by year. In 2018 Google reported that 58% searches are conducted on mobile phones. In line with the trends, we have chosen the "mobile first" method, which puts the look and functionality of web content on mobile devices at the top of our priority list. The technique by which we create "mobile friendly" pages is "responsive design" by which the content is adjusted to the size of the user's screen.
In July 2019 Google launched the "mobile first" method for website ranking, which means that all non-mobile optimized pages will be penalized when positioning on the search engine.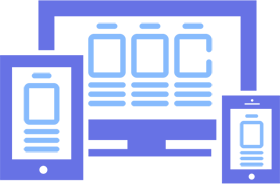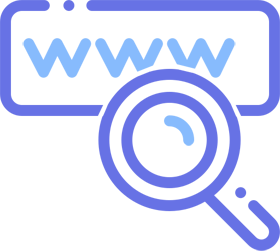 SEO OPTIMIZATION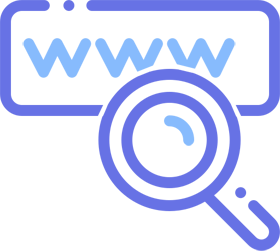 In order for the website to get the best possible positioning on the search engines, it is necessary to adjust the content structure according to new SEO techniques (SEO = Search Engine Optimization). Web Rocket Studio projects are designed to make it easier for search engines to read content, resulting in better positioning.
URL structure
Structured data
SSL/TLS encryption
Loading speed
Responsive design
Read more about Web Rocket Studio SEO services.
ENCRYPTION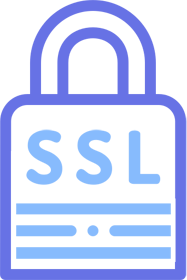 All of our offerings include web content customized for the HTTPS protocol. Thanks to Let's Encrypt, we offer a complete service of encryption and SSL certification at no additional cost to our clients. A web solution that uses encryption ensures that no one can read or modify the data that is transmitted between the server and the user. Benefits of HTTPS:
Security
Better SEO
Visitor trust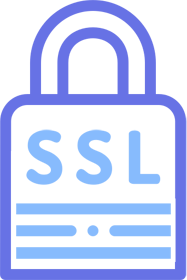 WORDPRESS

For small and medium websites we suggest using the Wordpress platform. Wordpress is a useful tool for quickly creating and adding new content. The simplicity provided by Wordpress has led to 30% of the internet using the Wordpress platform (data from 2018). This platform in inexperienced hands can lead to the creation of slow and insecure web solutions. Web Rocket Studio uses proven methods to build fast and secure Wordpress pages:
Using custom themes, tested and maintained by a large number of users.
Using a small number of plugins and programming most of the functionality of a web solution from scratch, which increases the security and speed of the website.
Instant updates to Wordpress platforms, plugins and themes as soon as a new version is released.
Using memory caching that drastically increases the load speed of a web page.
LARAVEL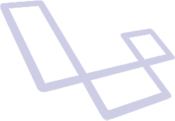 We use Laravel platformu to create web applications and web pages with special requirements. Laravel is a platform that makes it easy to build complex and secure web solutions. Benefits of using Laravel:
Optimized software solution that creates fast dynamic pages.
The entire platform is built from scratch with security as a top priority.
A globally leading web application development platform with thousands of developers improving the program every day and repairing security flaws.
Use of cache (htmlmin cache plugin) which drastically increases web page load speed.
For our clients, we offer a domain find, buy and maintain service. Choosing a domain name is an important step in starting to create your own brand on the internet and there are many factors to consider. Choosing a bad domain can lead to a loss of leads and an inability to harness the full potential of digital marketing.
.com
.net
.info
.org
.eu
.co
.us
.uk
.de
.it
.hr
.biz
.edu
.gov
Some of the factors to consider when choosing a domain:
Simplicity


The simpler and shorter the domain, the easier it is to remember, and the easier it is to pronounce it for oral advertising.

The name of the brand or keyword


Which domain is better, the one with the brand name or with keywords to improve SEO? The answer to this question depends on the individual situation and several factors that need to be researched.

Domain history


Before buying a domain, it's important to investigate if the domain you want has a bad history, which can negatively affect your its quality.

TLD selection


To choose a standard .com domain? Or choose one of the national domains? The answer to this question depends on what your business goals are.
COPYWRITING
The most important part of a website is content, whether textual or visual. Good content connects your target audience with the product or service you offer. Well-written text with targeted keywords will help your website rank better on the search engines. Read more about Web Rocket Studio copywriting services.
Web Rocket Studio's content delivery offer includes:
Text


Writing articles, news articles, full text of the website

Graphics


Creating various graphics and infographics for the web

Photos


Professional photography service focused on web content

Video


Making videos using a drone
WEB HOSTING
Professional web solutions require a fast and reliable web hosting platform. We are partnering with Digital Ocean to provide top quality cloud hosting solutions. Our offer covers the entire web hosting solution in such a way that the client gets a complete solution without having to worry about the technical details of web maintenance.
Read more about Web Rocket Studio web hosting services.
Advantages of Web Rocket Studio hosting:
Speed
Security
Reliability